Monday January 28, 2013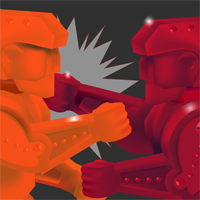 It's been five years since the announcement of HTML5 and yet the HTML5 vs. Flash debate continues to rage on among developers.

Proponents of Flash argue that, with over 1 billion users worldwide, Flash isn't going away any time soon. HTML5 advocates argue that several of the things Flash fans see as pros are actually major drawbacks. 

Flash fans also argue that, with 99% of browsers supporting the technology, they have a much larger audience reach. Developers that prefer HTML5 also argue that because Flash code is compiled and that there is no way for a search engine to properly spider the content. That means all the great content in your flash banner, animation, or video adds nothing to your site's search engine optimization (SEO). 

How do you make a decision on which one is best for you?
Click the image to view full size.


To learn more on this debate read HTML5 vs Flash – What Do You Need to Know? Part 1.

Where do you stand on the on the issue of HTML5 vs Flash? Share your comments with us below.